"Finally, be strong in the Lord and in His mighty power. Put on the full armor of God so that you can take your stand against the devil's schemes. For our struggle is not against flesh and blood, but against the rulers, against the authorities, against the powers of the dark world and against the spiritual forces of evil in the heavenly realms." Ephesians 6:10-12

READ: II Chronicles 20:15-21 and Isaiah 43:14-21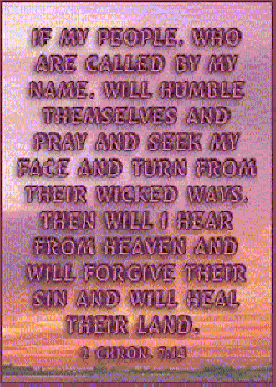 We are calling all God's people to come together in prayer in unity in prayer.
"May the God who gives endurance and encouragement give you a spirit of unity among yourselves as you follow Christ Jesus, so that with one heart and mouth you may glorify the God and Father of our Lord Jesus Christ." Romans 15:5

This is a call especially to maintain a prayer vigil any time you remember the plight or the falling away from the scriptures of the national church in the US at large.
Suggested prayer: Our Heavenly Father, Thy will be done, if your will is for us to keep the buildings then speak to the hearts of the Bishop and the Standing Committee to honor your will. May we then go forth forever to glorify your name and stand as a lighthouse for your truth. If Your will is for us to pick up our cross and follow you elsewhere, Give us Your grace and speak to our hearts that we might go with your Joy!
"Rejoice in the Lord always. I will say it again: Rejoice! Let your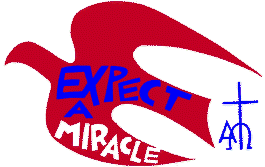 gentleness be evident to all. The Lord is near. Do not be anxious about anything, but in everything, by prayer and petition, with thanksgiving, present your requests to God and the peace of God, which transcends all understanding, will guard your hearts and your minds in Christ Jesus."
Philippians 4:4-7

READ: Hebrews 13:5-6; Romans 8:26-28; Proverbs 15:29
---
"And pray in the Spirit on all occasions with all kinds of prayers and requests. With this in mind, be alert and always keep on praying for all the saints." - Ephesians 6:18